15th day into lockdown and I have realised cooking is fun and I am liking the kitchen more these days. But there are a lot of things that you need to take care of, which kills the fun somehow and makes it really difficult specially if you are not into habit of cooking. I had never spent a lot of time in the kitchen so this whole experience is a mixed ride – from fun to irritation to fun again, then to a point where I say chuck it I will grab some readymade stuff. I have spent more time in the kitchen in these 15 days than I had ever spent in my whole life. Cooking a good meal is an art and you have to spend a good amount of time to prepare a delicious meal. I never had that much time with me to try cooking.
I will briefly tell you my background. I stayed with my parents for the initial 16 years of my life. For the next 6-7 year I had to move out for higher studies. Then, I got my job in Gurgaon and have been staying here for last 9 years. I was never bothered about the food. There were tiffin services, cooks at different point of time so I never had to learn cooking. I have always a craving of eating good food but sadly I have mostly compromised on that. And now that I have to manage 3 meals a day, for last 15 days, it seems like I am spending the whole time in the kitchen. Cooking is really fun. For people who start learning, they can actually see the transition from shit to a very tasty food and that makes one so happy. But the whole arrangement of things, cleaning the dishes, cleaning the whole mess the new star chef has created make everything very tough. I think most of the newbies would agree on this. Cooking would really be fun when you have someone to help with your mess. Can someone do the dishes or chop the vegetables, please?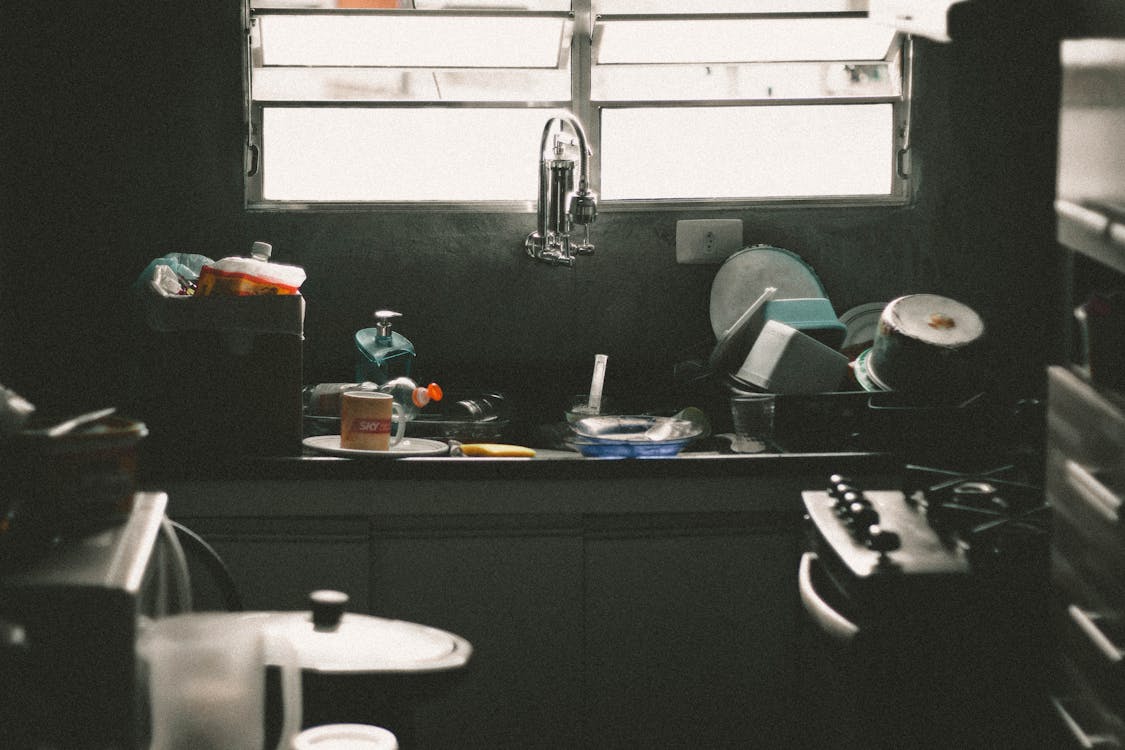 Add to it the work from home scenario. Those update calls can really screw up the whole routine. You have to get your breakfast ready before the first morning call. Thankfully, the breakfast is easiest of the three meals. It does not take a lot of time and gives you a good start of the day. Then, there is a call around lunch time, mostly after the lunch. Lunch is really hectic. It takes nearly 1 hour to prepare my lunch – including the dishes, chopping, cooking and then some cleaning again. I finish eating my lunch mostly by 2-2:30pm in the afternoon and by this time I am very exhausted. The evening snacks is around 5.30pm. I like cooking dinner and I have been focusing more on having a delicious dinner everyday. To me cooking lunch sucks. Cooking lunch is such a drag for me and I just do it because it challenges my survival, but cooking dinner is really fun and I never complain about it. I really put my heart in it.
I got to try a lot of things in the kitchen in these 15 days. I have cooked a lot of things – half cooked rice to burnt rice to super oily and super spicy curry to very bland and tasteless curry. Slowly, I perfected few things, got some good idea about the measures and quantities which make me feel good now. I am sure many people around the world would be struggling in the kitchen. The fight for survival teaches you a lot of things and hopefully makes you stronger and wiser. Cooking is not really tough as I always assumed but it does demand you to pour your heart in and it asks for some patience as well. After all, nothing leaves you happier than having a self-cooked delicious meal.